It's funny how often we see people presenting themselves on social media in a way that isn't necessarily the same as they present themselves in real life. A lot of social media is exaggerated (or toned down) to fit a certain mould, and often it is down right fake.
However, it is also apparent how often social media perfectly mirrors life, and demonstrates perfectly some valuable life lessons.
Here's some of those life lessons that we can learn from social media:
Instagram
One size, one shape fits all – In life, sometimes we can't see the big picture and need to concentrate on the little details.
Twitter
140 characters limit – Sometimes we just need to cut the crap and waffle and get to the point!
Facebook
People's picture perfect lives – Sometimes, what we present to the outside world isn't what we really feel or have going on, but we don't want the world to see the bad bits, only the good. And sometimes, all we want is someone to "like" us!
LinkedIn
LinkedIn always reminds me of that saying that is so clichéd but oh so true – It's not what you know, it's who you know (and who's ass you are willing to kiss!)
Klout
Sometimes your influence just needs a boost. You can do it the long, honest way, or if you know how to manipulate the system, it's usually readily available!
Pinterest
Being pretty helps get you noticed, but being quirky is what gets you talked about. And having something good under the pretty picture will keep you popular for a lot longer!
We often find the things that are of the most interest to us when we aren't specifically looking for them!
It doesn't matter how funny or interesting you are, a cat falling off something will almost always be more popular than you!
Obviously some of these are a little tongue in cheek but I think they all have a ring of truth to them as well.
What do you think? Do you have any to add? Let me know in the comments :)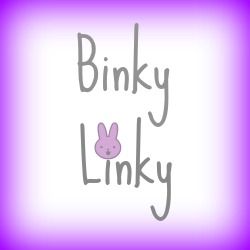 Keep Calm and Carry On Linking Sunday