The person who requested I share my opinion on this has asked not to be named.
I realise this can be a touchy subject for some people so before I start I would just like to say that this post isn't going to be judgemental. Which ever side of the fence you stand on, no one has a right to judge you. This is my opinion and only that and its not meant to make anyone feel bad about their choices and beliefs.
For a long time, pretty much since I was old enough to understand the issue up until about 3 years ago, I identified strongly as pro-life.
The way I looked at it, is the baby had a right to life, whether or not the mother wanted a baby.
In the cases of a pregnancy resulting from a rape, I could understand why the woman in question would feel she didn't want the baby, but I still figured that is hardly the baby's fault.

My only real exception to this was in the case where medical complications meant the mother would die or the baby had no chance of going full term, for example an ectopic pregnancy.
About 3 years ago, I joined a pro-life group on Facebook.
I read through some of the discussion going on. The majority of the debate centred around the religious idea that abortion is akin to murder vs the scientific point that until the baby is viable outside the womb, it is not actually a baby, it's just a ball of cells.
Neither of these arguments swayed me. I am not religious so that was never going to work on me, and although I understand the scientific point and agree that it is a fact, that doesn't change the way I feel. I think of the foetus as a baby from the point of conception. I know I'm wrong, but that's just how I feel about it.
So, what changed my mind?
Well, as I read through these points, I found myself getting annoyed.
Who the hell where all these people that thought they had any right to tell another woman what she can and can't do with her body?
Who where they to tell another woman she had to have this life growing inside her, when, for whatever reason, she didn't want it in there?
What gave them the right to judge another person's decision about such a big, life changing event?
And that's when it hit me - I wasn't pro-life, I never had been, I just didn't fully understand that by defining myself this way, I wasn't referring to my feelings on myself, I was referring to my feelings on everyone!
I always felt that for me personally, abortion wasn't an option - but that didn't mean that I thought every woman should be made to have a baby she didn't want.
And it hit me I was pro-choice.
I believe every woman has the right to choose for herself what does or doesn't happen in her body and no one has the right to make that decision for her or to judge her.
I welcome comments and debate so please do feel free to state your opinions in the comments. As a blogger, I put myself out there knowing my thoughts and feelings will be judged, but please remember that other people haven't made that choice, so please be respectful of other people in your comments, and keep them civil. Thank you :)
Follow me on Twitter @randommusings29 and feel free to comment :)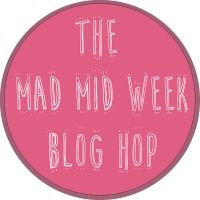 grab button for For the love to