This month's theme, Over To You, has certainly pushed me out of my blogging comfort zone. Although I don't have a specific niche, there are things that I wouldn't have thought of doing a post on, and suddenly I have!
With that in mind, today's post is all about the new nail polishes I've recently had delivered from Avon (when I say delivered, I did pay for them and haven't been asked for a review or anything!).
I must warn you all, I am not a beauty blogger, so this post may be a little off the norm for beauty posts! I am just very excited about the new colours :)
Avon Nail Enamel in the following shades - Golden Vision, Sea Breeze, Pink Crème, Coral Reef, Real Red, Perfectly Flesh, Viva Pink, Romance, Decadence
Avon Gel Finish Nail Enamel in Fabulous and Sheer Love
I was particularly excited about this as it retails at £55 and I got it for the bargain price of only £12!
From left to right, back to front
Avon Magic Effects Mineral Crush in Rose Quartz
Avon Nailwear Pro in Orange Sun
Avon Nail Experts Pearl Shine in Sheer Lilac
Avon Metallic Effects Nail Enamel in Jade Reflection
Avon Nailwear Pro in Cherry Jubilee
Avon Stardust Nail Enamel in Cherry Dazzler
I have that many I don't know which one to choose first!
Follow me on Twitter @randommusings29 and feel free to comment :)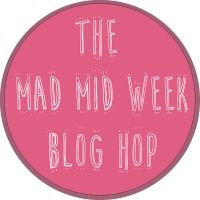 Lovely Things