As some of you might remember, I did a post on my 15 favourite blogs way back when (you can read it here http://myrandommusings.blogspot.co.uk/2015/05/k-is-for-killer-blogs.html). Since then I have found loads more blogs I love, so stay tuned for another list shortly!
Today however, I thought I would share with you all a list of my current favourite linkys. I love linkys, they are such a good way to share your posts with readers who might not have discovered you otherwise and also a good way to find new blogs to read. I have found loads of my favourite blogs through linkys.
There are hundreds of linkys out there covering all sorts of topics, and I could never even hope to cover every one of them, so I thought I would cover the ones I regularly take part in.
I apologise in advance if some of the go live days are wrong, as I don't always link up on the first day!
The general rules of linkys is that you display the hosts badge on your post, comment on their post, and comment on some of the other posts linked up, but each one is different, so check how many comments etc you are expected to leave, and make sure you follow each blogger's own set of rules. Also, some linkys only allow one post, some 2 or 3, and some are as many as you like, so again check on the individual posts.
Topic: Posts relating to quotes
Twitter: @cuddlefairy #candidquotes
(I've listed this one as Monday to be on the safe side, but it may be changing to Sunday, so keep an eye out for it!)

Topic: Any posts, old or new
Twitter: @twinklediaries @mummascribbles and @hdydi #twinklytuesday
Topic: Your favourite post from the week
Twitter: @zenas_suitcase and @IcklePicklex #myfavouritepost

Share The Joy
Where to find it: http://bodfortea.co.uk/
Topic: Any post that made you happy
Twitter: @bodfortea #sharethejoy
All About You
Where to find it: http://mama-andmore.com/
Topic: Any posts specifically about you
Twitter: @mama_andmore #allaboutyou
Wednesday
Mad Midweek Blog Hop
Where to find it: http://superbusymum.net/ and http://mrsmumsie.com/
Topic: Any post, old or new
Twitter: @superbusymum and @MrsMumsie #MMWBH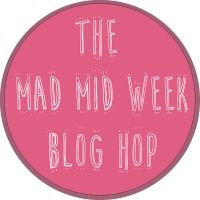 Share With Me
Where to find it: http://www.letstalkmommy.com/
Topic: Any post, old or new
Twitter: @letstalkmommy #sharewithme
Thursday
Brilliant Blogposts
Where to find it: http://honestmum.com/
Topic: Your best posts, old or new
Twitter: @honestmummy #brilliantblogposts
Wine And Boobs
Where to find it: http://www.moderndadpages.com/
Topic: Any posts, old or new
Twitter: @moderndadpages #wineandboobs
Friday
Binky Linky
Where to find it: http://www.diydaddyblog.com/ and http://www.twinmummyanddaddy.com/
Topic: Your favourite post from the week
Twitter: @NigeHiggins4 and @Twinmumanddad #binkylinky